Domain Brokerage
---
Are you looking for a buyer for your valuable domain, someone who is willing to pay tens or even hundreds of thousands of dollars? Let us arrange the transaction for you! We are highly skilled at market research and have closed a number of sales that made the top of the DNJournal.com weekly charts.
Advantages of Hiring Us
Save time! We are dedicated to providing full market research so your wait for a buyer is minimized.
We provide in-depth studies! Our research focuses on main domain niche as well as related categories.
Our services are risk-free! We only charge a brokerage commission if the transaction is successful.
Exclusive contracts are charged at a rate of 12.5% and 15% is the fee for a non-exclusive agreement.
100% secured transactions. A variety of transfer options are offered, including Escrow.com.
Domain Requirements
We accept only .com or .net domains that meet one of the following requirements:
Generic one word (i.e. Site.com, Download.net).
Product-related or highly searched keyword.
Premium compound words (i.e. JointVenture.com).
Seller Requirements
Seller must sign the brokerage agreement. At least 3 months of exclusive representation is required.
All relevant domain details must be provided if applicable, such as traffic analytics, past inquiries, etc.
Redirecting the domain to custom for sale landing page at TopNames is highly recommended.
Testimonials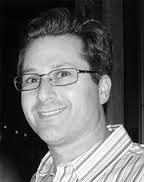 I have worked with Muhammed on a few domains that he successfully brokered for me. Muhammed is extremely reliable and customer service focused and I can't wait to work with him again. Simply a great guy with excellent communication skills.
—
Adam Dicker
, Founder of
DNForum.com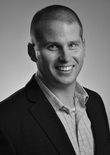 Working with Muhammad Al-Asadi to purchase our domain name was a very positive experience. Muhammad assisted us through the process, and was quick to respond to our questions. He helped us complete the transaction and followed up to make sure that everything went smoothly. I would definitely be willing to work with Muhammad to purchase a domain name in the future.
—
Tony Christensen
, Chief Operations Officer –
R.E. Powell Distributing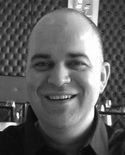 My experience with Muhammad was really great. His proactive and clear communication made our transaction succeed and would not hesitate to do business with him in the future.
—
Brian Cuda
, COO at
ConceptiNet.com